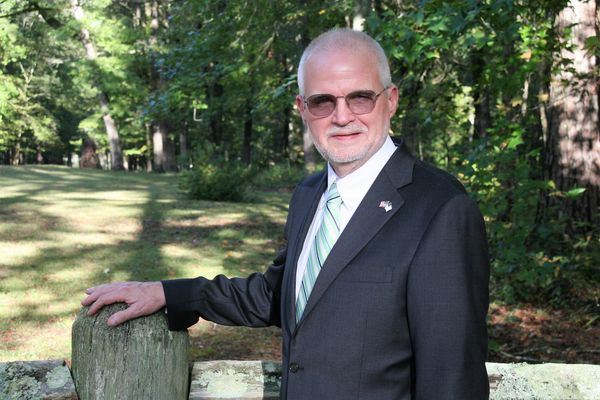 Buddy grew up in Ackerman, Mississippi, where he would be profoundly influenced early by church and school music teacher Madeline Wood in choirs and quartets. (Buddy notes he and Perry had the same music teacher but that Perry is still the oldest member of Joyful Noise). Madeline was a niece to the original Blackwood Brothers Quartet, the name synonymous with what we know as Southern Gospel Music. 
Buddy has an undergraduate degree in vocal music education from Mississippi State University and a master's degree in theology from Oral Roberts University. He is a retired elder in the The Global Methodist Church after serving for more than forty years of active ministry.  Since 1993, Buddy has been in active ministry with American Family Association / American Family Radio where he currently serves as senior vice president.  
"From the time I was saved by God's grace, I've had a passion for sharing the Gospel through song. For the past eleven years it has been sheer joy to join my voice with Anita, Chris and Perry to make a joyful noise to the Lord," Buddy said. "My first recollection of four-part quartet harmony was at age five when I heard The Blackwood Brothers Quartet at an outdoor political rally in Choctaw County, Mississippi. Since that glad day, I have longed to express this distinctive musical form of praise to God." 
Buddy has been married to his bride, Carol, for 50 years. They have two grown children, Stacey and Casey, and five grandchildren.