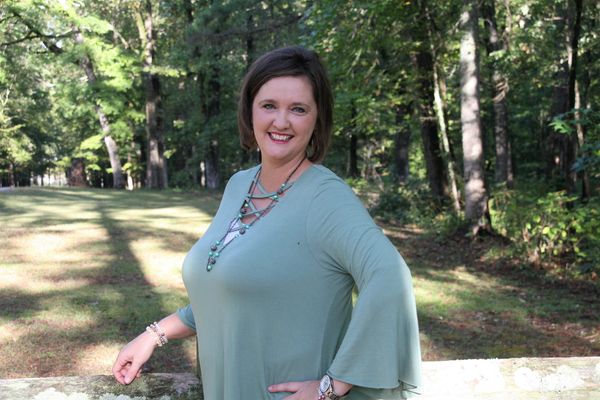 Anita Jenkins is married to her wonderful husband Chris (who sings lead with Joyful Noise). They have two great children and they all reside in Ackerman, MS. Like Chris, Anita has been singing for most of her life. In fact, singing is what brought the two of them together. To make a long story short, they both moved away from and back to Ackerman because of work, went to the choir for a Christmas cantata practice and Chris had not seen her in several years, asked her out and the rest is history. 
"I remember as a child coming home from Sunday morning church service and watching the 'Gospel Jubilee' show and wishing one day I could sing like that in a quartet." 
After receiving a bachelor's in Elementary Education from Mississippi State University, and Masters in Educational leadership from The University of Mississippi, she now teaches 7th grade Math and Pre-Algebra at Kosciusko Junior High School in Kosciusko. 
In her spare time, she enjoys spending time with her family and attending Mississippi State University baseball and football games. Chris & Anita's children also sing and have a love for music.